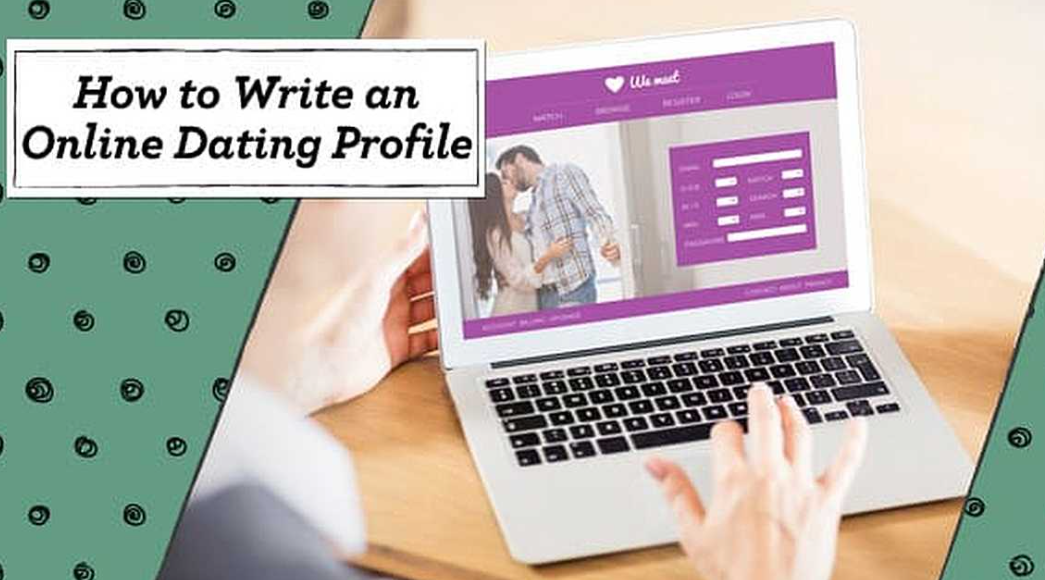 7 Easy Steps for the Perfect Online Dating Profile
Writing an online dating profile can be difficult. You want it to be compelling but want to sound like something other than a cliche.
Luckily, there are a few easy steps you can take to make your dating profile stand out from the rest. These tips will help you write a winning profile to get the dates you're looking for.
Make it easy for people to find you.
Regardless of the dating app you choose, it's essential to take the time to create an online profile that's engaging and appealing. That way, you can attract higher-quality women and increase your odds of finding love online.
The best way to make your online dating profile stand out is to include specific details in your bio rather than just a few broad statements about yourself. This will help spark curiosity and interest in potential matches and give them something to talk about in a message.
It's also worth noting that you're more likely to get matches when you have three to six photos on your profile. Lucille McCart, the country lead for Bumble in Australia, says that users with at least three pictures on their profiles get 93 per cent more matches than those with just one photo.
Creating a compelling dating profile is easier than it may seem. If you follow these seven easy steps, you'll have a profile that helps you find the right person. And who knows, maybe you'll even find that special someone in the process! Keep these tips in mind when writing your dating profile; you'll be well on your way to a better love life.
Please don't overdo it.
A good online dating profile should be a well-rounded package showcasing your personality's essential aspects. But it should be straightforward.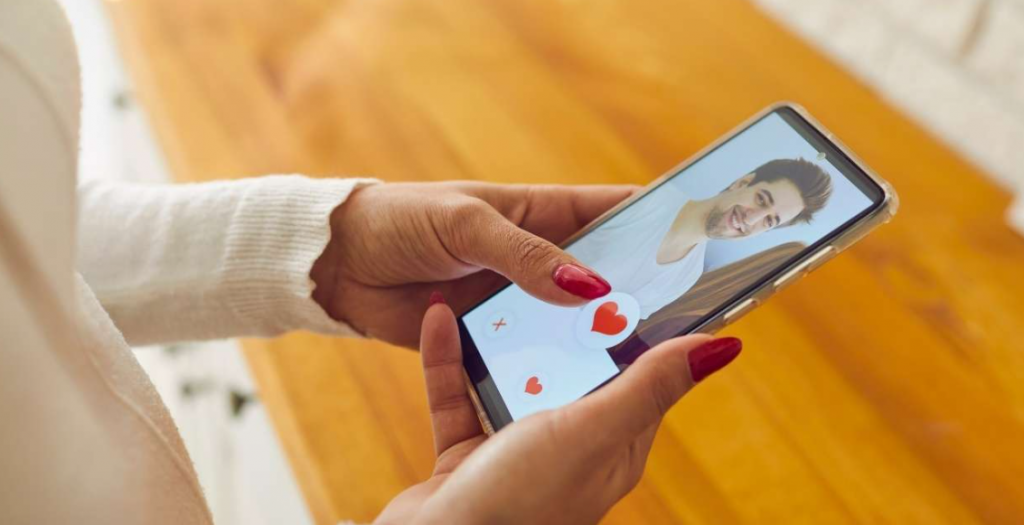 The goal is to make it easy for people to find you and get to know you before they decide to take things further. That means putting the right photos in the right places.
It also means keeping your words to a minimum so you can give the reader a good look at what's inside your head.
The best way to do that is to ensure you write a solid headline. A great headline will not only draw attention to your profile, but it'll also be the first thing that catches the eye of your matches.
Don't overthink it.
Online dating is a great way to find love, but you don't have to be obsessive about it. Overthinking isn't only exhausting and can also harm your romantic life.
Keeping a to-do list for days, agonizing over the last text you sent, and worrying about the person you're dating are ways to overthink your dating experience. While all of these things may be understandable, they are not suitable for your relationship in the long run.
Overthinking can lead to some problems, including depression and anxiety. And when it comes to dating, all the obsessing can make you hesitant to try new things and miss out on excellent opportunities.
The best way to avoid overthinking your online dating profile is to be clear about what you're looking for. This will ensure that you only connect with people compatible with your ideal partner.
Be honest.
When it comes to online dating, honesty is always the best policy. Lying and exaggerating can backfire, and it's hard to build a relationship with someone who isn't honest about themselves or their preferences.
If you're looking for a long-term commitment, you must be completely honest about what you want with your matches. If you lie about this, you may find that your competition isn't interested in a serious relationship, which can quickly lead to an awkward situation.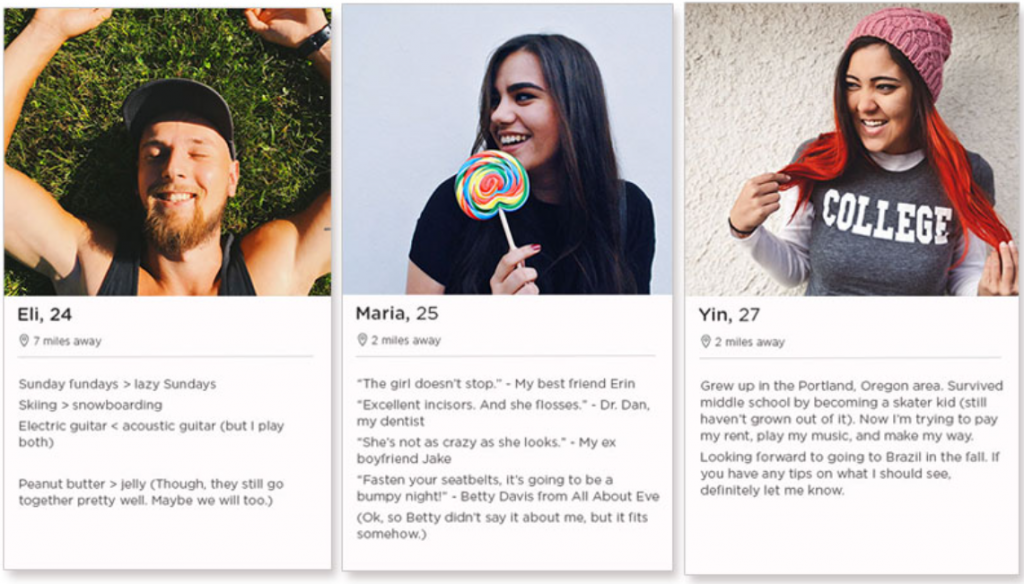 Another thing to keep in mind when it comes to honesty is the way you talk about yourself. You don't want to appear superficial or rigid if you're trying to attract people with similar personalities and values.
One way to avoid this is using specific character traits instead of discussing your personal attributes. For example, you're looking for someone who values fitness and healthy lifestyle choices. This is more specific and will resonate better with like-minded people.
Don't be afraid to be bold.
When it comes to online dating, many people are afraid to be bold. But this is one of the best ways to stand out.
According to Logan Ury, Director of Relationship Science at Hinge, a photo that conveys confidence is much more likely to get you swiped right. He recommends images with you in an expansive posture, like cartwheeling or raising your arms wide.
Also, include a variety of photos that demonstrate your personality. For example, Online Dating Profile if you love sports, choose a picture of you playing tennis or cycling.
A recent study from Hinge found that men who include sports-related photos receive 45 per cent more views and swipes than those who don't.
Similarly, if you love food, you can use a shot of enjoying it in a restaurant or eating your way through a plate.
The point is to show that you are confident and have a great sense of humour. In addition, it's essential to be open and honest about what you want from a relationship.
Don't be afraid to be vulnerable.
A good profile can help you find the right person at the right time. However, a good one can lead to saving time and energy.
The most important thing to remember is that a profile is like an advertisement for yourself. So, it's only natural that it should be a positive one.
In addition, it should be a fun and exciting experience for you and potential matches. It's a great way to test your interests and see what kind of people you might get along with.
As an expert in the dating scene, I have a few tips to help you craft the best online dating profile possible. But the most important thing to remember is, to be honest about yourself and your wants and needs.
If you follow these tips, you'll be able to find the perfect match for you. Online Dating Profile And, who knows, maybe you'll find a new best friend to go out with. The biggest challenge is getting past your apprehension and fears. It's worth it, and you'll be glad you did! Check out my other articles for more tips on how to start a relationship.
Stay positive while being specific about what you're looking for.
Having a positive attitude is a big part of healthy living. Practising it has been shown to improve your mood and help you cope with life's ups and downs.
One of the easiest ways to stay positive is to take a moment each day to appreciate the small things. Whether getting a great cup of coffee or a hug from your loved ones, making a conscious effort to focus on the good in your life can be incredibly helpful.
Studies have found that people who regularly express gratitude experience fewer negative emotions and better mental health than those who are not thankful.
You can also make it a practice to keep a gratitude journal, where you write down at least three aspects of your day that you are grateful for. These can be anything from the simplest things you are thankful for to the most significant achievements in your life, like a promotion at work or an offer for a dream job.
Changing your thinking habits is not an overnight task, but with time and practice, you can learn to manage your stress levels more effectively. Changing the way you think can reduce your risk of developing some serious diseases.
You May Also Like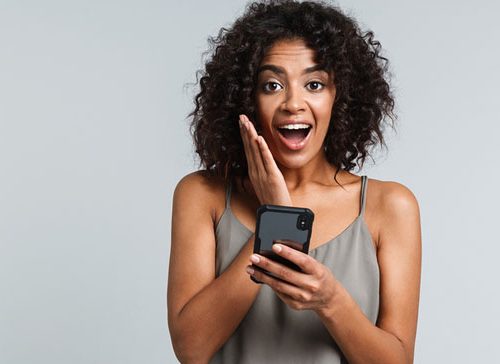 January 20, 2022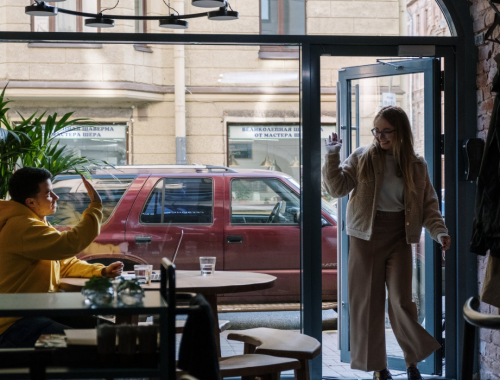 February 20, 2023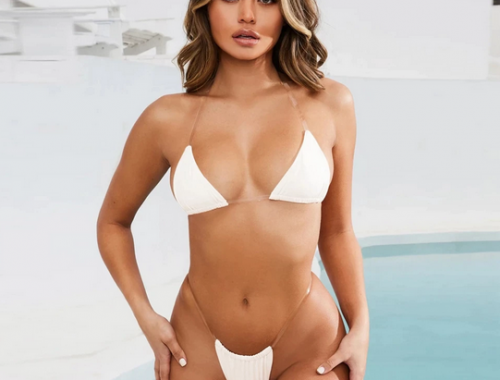 April 1, 2022