Antheia Services Limited: Launching Premium Online Dating Platforms
Antheia Services Limited is a company of top-skilled developers building, creating, and launching competitive market platforms. It is to elevate online dating and social networking ways. Hence, boosting businesses with various strategic marketing and development methods.
Build reputable and successful social networking and online dating platforms with the company's expert team of skilled developers.
All about Antheia Services Limited
Creating client-oriented social networking and dating platforms and working with e-commerce businesses to provide B2C services is the company's prime priority.
The creative and collaborative approach of highly-skilled developers and e-commerce experts enables the company to pursue consistent and outstanding outcomes.
Moreover, the creative team designs a clear-cut roadmap of developing platforms. The process is meticulous and straightforward. Thus, the central goal is B2C and convenience for end-users.
The platforms are accessible on all smartphones and have default protection servers. It provides a seamless and secure internet for using different platforms and availing profitable business opportunities.
Antheia Services Limited is a professional amalgamation of smooth social networking, a dating platform, and unique e-commerce opportunities. The expert team strategically regulates business solutions. Thus, performing high-end development, managing, and marketing techniques for the company and its clients.
Antheia social network platform, Antheia dating platform, and Antheia brands are collaborative approaches to stay ahead of the increasingly competitive market. In addition, the e-commerce B2C services are structured to elevate business profits. The keen and skilled team aims to cater to all the trending internet needs.
Antheia Social Network Platform: building competitive connection solutions.
Social networking is the modern language of the era. To reach more customers and establish meaningful relationships, the company works on creating a reliable social networking platform.
It is a profitable door to online businesses, as it is the ultimate choice for social media marketing. Hence, a small investment to a fruitful future.
Antheia's social networking platform helps the company stay ahead of the market competitors and grasps maximum client attention. With a more reputable online presence, the developers efficiently work on building platforms to achieve outstanding goals.
The unique features of the Antheia social network platform include:
Web-based social networks
Mobile social networks
Hybrid networks
Web-based social networks
The web-based social networks are exclusive to browsers. Applications with websites like Facebook, Twitter, or Instagram work as a better view option on the browser. It summarizes the easy accessibility of different tools and techniques to run online advertisements.
Moreover, Antheia's social networking platforms have built-in tools to help students or creative content creators to achieve the best they can.
Mobile social networks
The developers meticulously design mobile social networks providing seamless performance, content order, and mobile-exclusive features.
Therefore, the aim is to provide a top-tier user experience in launching successful social networking platforms. It helps businesses create an impressive online presence, and the people establish valuable relationships.
Hybrid networks
It is a skillful social networking platform that yields high-end performance and commendable outcomes.
The hybrid solutions open a broader clientele as some people do not like to download separate programs and prefer browsing on their PC or laptop.
The company offers the best-suited social networking platforms by its skilled developers. Hence, increasing the volume of users, customers, and business partnerships.
Antheia Dating Platform: Developing reliable platforms for secure online dating.
The internet market is brimming with competitive online dating platforms. People tend to surf on secure applications with better features, smooth performance, and attractive platform graphics. Each element plays a major role in the number of end-users.
The company strives to offer customers a threat-proof, easy-to-navigate, captivating online dating platform. Therefore, the Antheia dating platform is a robust rising market star.
The proficient designers and developers add unique features, secure connections, and advanced techniques to make dating less hassle. Thus, more convenient and enjoyable.
Antheia's dating platforms' unique design and development denotes the company's expertise in creating an impactful online presence. It depicts the team of creative experts and the core values Antheia Services Limited offers. Hence, the best dating experience.
Change the way you build beautiful online relationships. Level up your dating experience with Antheia dating platforms and use better features and connecting options.
Scale up your e-commerce B2C business: Antheia Brands.
Antheia Services Limited has its e-commerce business, proficiently working towards serving B2C solutions. It makes the company independent and competitive in the market with good capital to invest in developing platforms and a renowned reputation for working with different brands.
The company's development services extend from building, strategy planning, design development, and launching. Using edge-cutting methods for e-commerce solutions, Antheia Services Limited secures a dominant place in the development industry.
Moreover, Antheia brands offer consumer-to-consumer and business-to-business e-commerce services. It multiplies the company's business rolling, brand collaborations, and industry reputation.
Here is Antheia's secret to effective B2C solutions.
Antheia Servies Limited has business and e-commerce experts with spectacular experience in generating profitable outcomes.
The steps to boast e-commerce businesses and create effective solutions revolve around:
Marketing tactics
E-commerce strategies
Platform use for end-users
Business boosting plan
And so, consistent efforts and round-the-clock customer support yield top-notch B2C solutions, inviting more brands to manage their business strategies and successes.
The top features to ensure effective and successful B2C solutions are:
Customization -provide client-oriented services for utmost customer satisfaction.
Social media- integrate an efficient marketing strategy to increase sales.
Shipping support– deal with different shipping companies.
Upselling– various customer support features to drive sales uniquely.
Single click reordering– work with CRM systems for a quick order process.
Description
Antheia Services Limited is a premium choice for developing social networking, dating platforms, and promoting B2C businesses through e-commerce solutions.
You May Also Like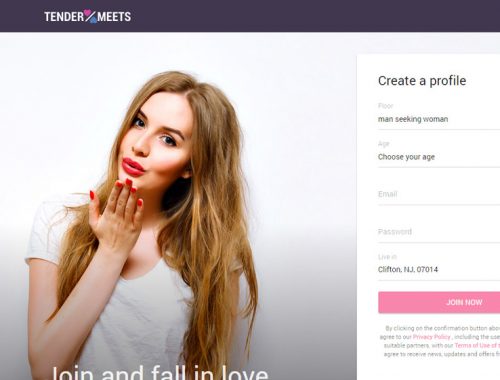 July 18, 2022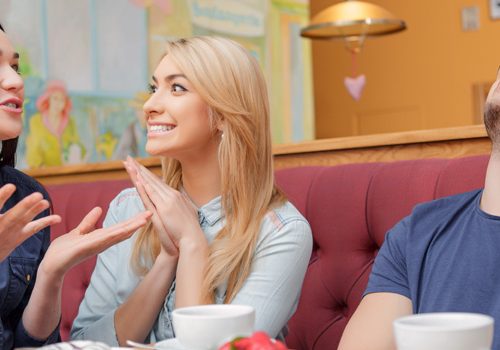 January 26, 2022